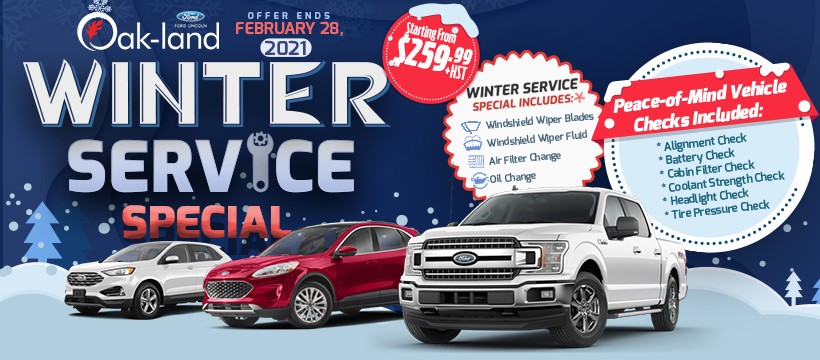 Oak-Land Ford wants to help keep your vehicle on the road this winter. That's why our Winter Service Special includes both Winter Maintenance and Peace-of-Mind Vehicle Checks.
It's a known fact that driving in the winter is a difficult time to stay safe on the roads. After all, almost 30% of car accidents in Canada happen on snowy or icy roads. Five percent of those accidents happen during snowfall and more than 50,000 accidents that occur each year are due to precipitation.
Keep your vision on the road CLEAR! Don't forget to replace your Windshield Wiper Blades and Fluid before you need them!